Wyatt celebrated in 2 year old style (and New Oscar the Grouch shoes...LOL) at one of the area parks.
Helping Dad carry in the Birthday Cake...
Yummy!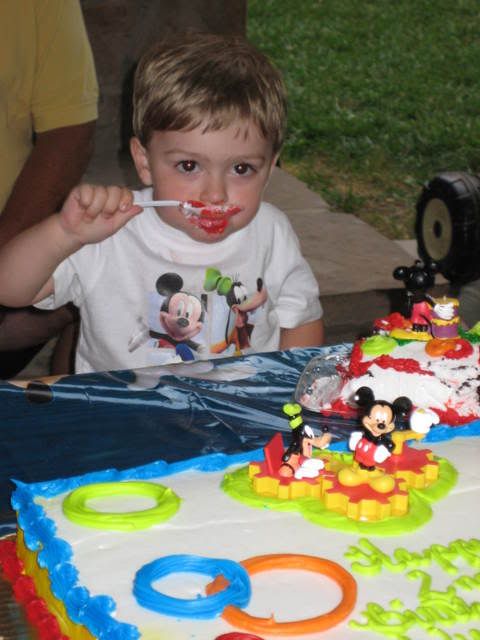 A Big Birthday Hug from Mom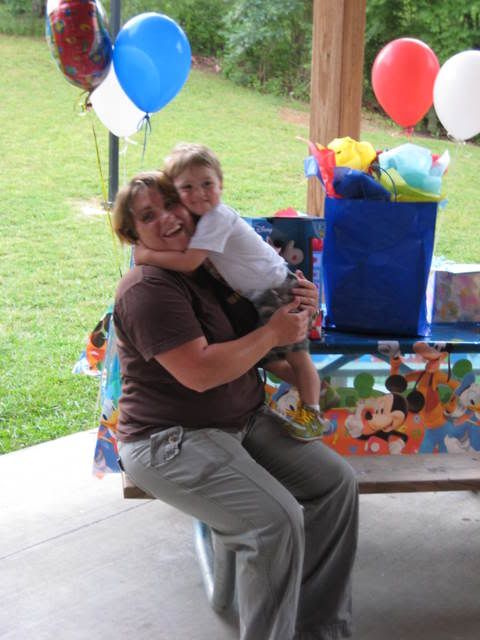 Wyatt liked the Red Wagon from Grammie & Pop-Pop
Reece & Wyatt played on the slides together.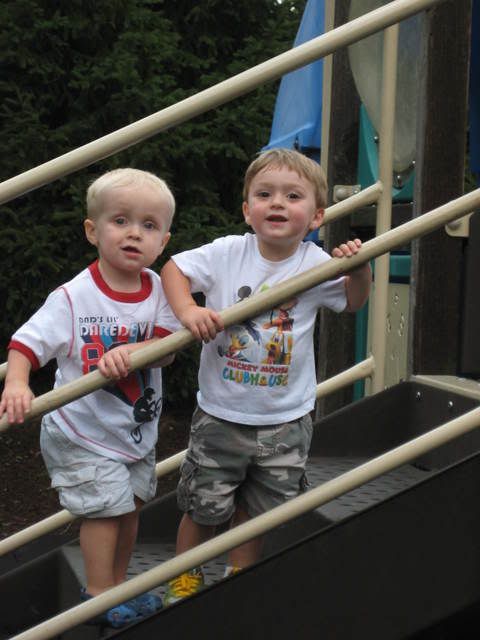 Wyatt's Mommy & Daddy have a Lawn Care business & Wyatt is crazy about lawn mowers & tractors... So... They got him his own Cub Cadet. Toddler sized of course! LOL!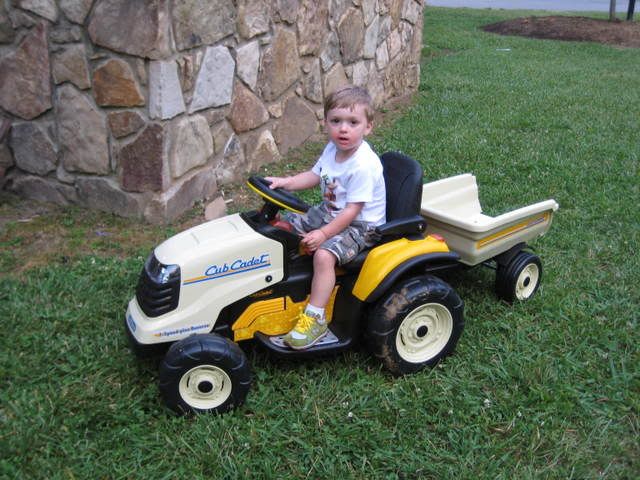 Giving Reece a ride.